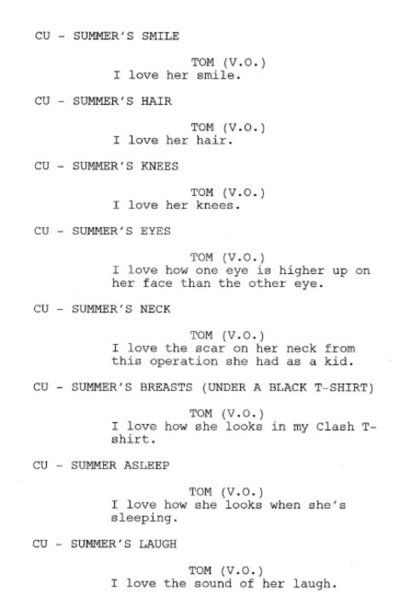 Seriously, guys, if I don't see this movie anytime soon I am going to just burst and eat more cupcakes than I can ever imagine. (don't know how that expresses my frustration and anxiety 'cos I love cupcakes so much... but GAHH you get my point)
Seriously. This tumblr I discovered? Yeah, it's dedicated to all things (500) Days of Summer. Yes, this is my third time blogging about this movie. Eka says we shouldn't hype it up so much lest we get disappointed (he's just as excited as I am), but the fact that Roger Ebert gave it 4 out of 4 stars got me

even more

excited. Plus, my love for Joseph Gordon-Levitt and girl crush on Zooey

really

isn't helping the cause. So until I get to watch this movie, you will keep hearing about it over and over again.
xx