Last night
I pampered myself by buying the lovely nude leather handbag with gold trimmings from Topshop I'd been eyeing for quite some time.
Today
I was once again surrounded by the people I love, and it was wonderfully uplifting.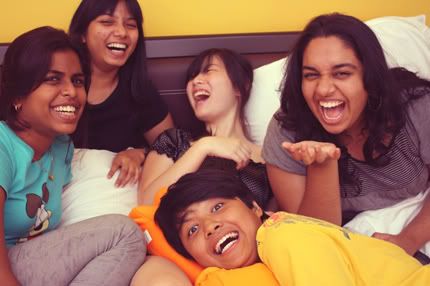 that's sa, krys, nik & sandy, and that's me in the middle. darling rozie captured this candid.




See what I mean? I'm

literally

surrounded

by the awesomest friends.




We laugh so hard and so much, it scares me sometimes. ;)
I could use more days like these. Have a blessed weekend, sweets!
♥
♥
♥
Your Love is a Song
by Switchfoot