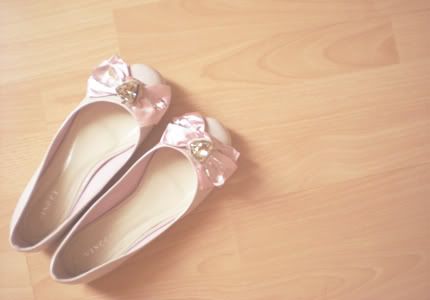 Happy Monday, lovelies!
How did the weekend treat you? Mine was packed to the brim - I've not been this exhausted in a while but it was all in the name of fun! I survived the crazy weekend kick-starting with only four hours of sleep. Starting from Friday, I:
♥

baked chocolate banana muffins




♥

took part in a Hotlink focus group (and got paid - woot!)




♥

celebrated bestie Nik's birthday (hence the muffins)




♥

had a sleepover with my laydees with almost zero sleep




♥

conquered the Extreme Trail at Skytrex (think obstacle courses 22 feet high up in the air) with the aforementioned laydees, and upon completing it wished we had slept earlier the night before because now we felt like zombies




♥

went to Somerset apartments in KL to celebrate Vic's twentieth!




♥

checked-in, played Wii, had a fancy dinner at Michaelangelo's




♥

played Indian poker, I Never, and shared heaps of laughter the entire night (albeit I was so tired out from Skytrex, I mostly talked with my eyes closed haha)




♥

checked out the next morning, had lunch and hoped that one day we will all be able to spend quality time like this again as a group (most of us are going overseas to continue our studies)




♥

camped out to watch the Manchester United vs Liverpool match in high definition! It. Was. So. Clear. I could see the freckles on Torres' face. Teehee. Unfortunately we lost and MU fans aren't making it any easier to forget. Sigh, Mascherano. Whyyyy.
Of course, there were a lot of other things in between but in short, it was a hectic but memorable week spent with the people I love. These are moments to be treasured, because it's only four months to go before I leave for Australia. Received my offer letter from the University of Queensland last week, though I've not accepted it yet as I'm also considering the University of Technology, Sydney. But I can't seem to get America out of my mind as well so I'm still praying about it. We shall see! Either way, less than four months to go. Eeep!
Have a darling week, sweets! What are your plans? I hope it will be filled with all kinds of wonderful.
xx