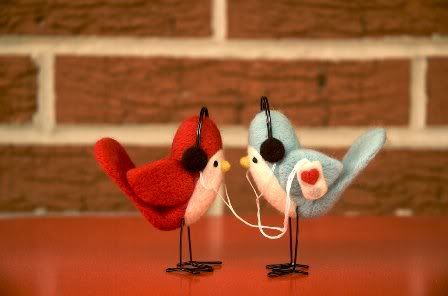 2.

Hands Down

- Dashboard Confessional

3.

Here Comes Your Man

- Pixies
4.

I Shall Believe

- Sheryl Crow
5.

For You I Will (Confidence)

- Teddy Geiger
6.

Come Around

- Rosi Golan
7.

Mixtape

- Butch Walker
9.

Escape Me

- Tiesto feat. Cc Sheffield
10.

I Can Make You Feel It

- Home Video
11.

Come Home Running

- Chris Tomlin
13.

The Good Kind

- The Wreckers
14.
Change is Hard
- She & Him
15.
Babe I'm Gonna Leave You
- Led Zeppelin
I love making mixtapes. I have compiled so many to pop into my CD player (and last time, cassettes!) and I love coming up with silly names for 'em. 'Air Guitar' is for songs that are for going a little crazy, while 'Princess Patrol' is for when I'm feeling mellow and want to relax. I also have a party playlist for when I'm getting made-up and dressed for a night out, and of course, my work out playlist. Today I decided to list a few songs that I can't get enough of. There's no specific theme for it this time, just a mixture of some of my favourite tunes in no particular order or arrangement.
What are some of your favourite songs, sweets? Sharing is caring. ;)
I hope your weekend will be filled with sunshine and relaxation!