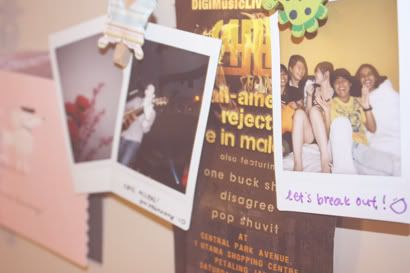 Hey sweets!
How are you this week?
I'm so happy, it's mad. First, my finals ended on Tuesday, and it feels so liberating! I'd never been this calm during an exam period before, so I'm just thankful to God for giving me peace throughout, even as I studied and sat for my papers. I'm proud to say that this time around, I studied way earlier and was prepared (except maybe for my Public Speaking paper. I was a bit lazy for that. I mean, who has a written paper on public

speaking

?).
So yup! It's only Day 2 of my holidays and it's already been very productive. So far, I've spent time with an old friend, best friends, college friends, eaten like I've never eaten before, slept like I've never slept before, watched

Kick-Ass

(very violent and crude, but I'm so proud of Chloe Moretz a.k.a. Hit Girl's acting chops. Call it a

(500) Days

bias, but her talent can't be denied!), baked, and had a mini Friends marathon. Tonight, I'll be attending the first night of a four-day church conference on the book of Revelation. Awesome stuff.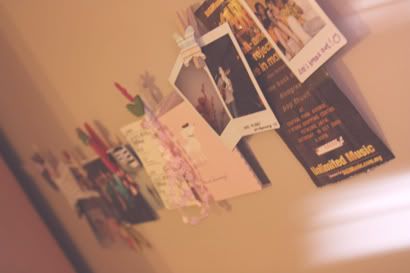 I also just wanna say
THANK YOU
to you, my darling readers, followers, blogger friends, and the list goes on. You guys truly make my days brighter, and I love that I've gotten to know so many of you personally. If you ever want a chat, get in touch or exchange snail mail, feel free to contact me at joooliaaa@gmail.com - I'd be delighted to get to know you better!
Also, the
Mixtape Swap
now has 24 participants so far, and still counting! Thank you so much for your encouragement and support! Everyone is really excited and I can't wait till the swapping begins. For those who would like to be a part the fun, you can read more about it here.
Anyway, this is me just checking in with everyone. I hope your week has been swell, and if not, don't fret! The weekend is almost here. Woot! God bless and keep you safe always, sweets!
xx

p/s: my favourite TV series are
One Tree Hill, Friends
and
How I Met Your Mother
. What is/are yours?