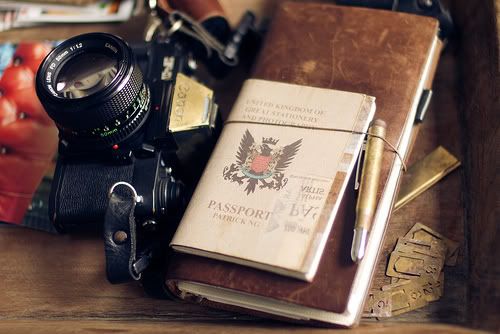 Hey, beautifuls!
How are you? I really do miss all of you, and this little blog of mine! I've just been so, so busy spending time with my family (my sis and Richard went back to Ireland yesterday. sighh.), doing part-time stints at events for some extra moolah, and catching up with friends. Life has been like a bullet train for the past month, but I'm enjoying it!

I'll be flying off to Shanghai in a coupla hours' time for a holiday (mainly to attend the World Expo), and will only be back late next week. I've just finished packing, charged my iPod, chosen a novel to bring along (

The Gift

by Cecelia Ahern, I wanted something light for holiday reading), and made sure my camera has enough battery.

Have a wonderful end-of-May, won't you, sweets? And oh! I've love to know,

what is the one thing you can't travel without?

Mine would be, my hoodie! Haha yes, I never go traveling without my trusty ol' hoodie that never fails to keep me warm on the bus or plane. And of course, my Bible. Spending time with God always comforts me, even if it's a quick 5 or 10 minutes before I fall asleep on the comfy hotel bed.

What about you, sweets? What is your one thing?
(I know, I cheated. I stated two. Hee.)

Au revoir!
xx