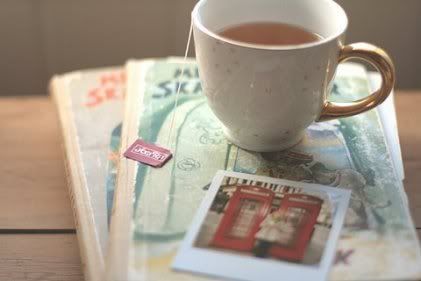 Twas such a
relaxing
day today. I woke up feeling warm and snuggly in the very cool weather, took a shower, and made myself a quick brunch before curling up in my comfy chair with a magazine propped against my thighs. Then, I decided to make myself a hot cup of green tea and have some of my yummy Daim cake (I bought the entire cake from Ikea the other day, hee). Yes, just like eating ice cream straight from the tub, eating cake right off the cake board exudes a similar happy-girl/fatboi effect. *beams*
And now, it's time to tune into
MasterChef
! Oh, the happy-ness! Heehee. It's really such a great cooking competition/show to watch; I've been following the latest episodes on the telly and catching up with the ones I've missed on their website. I'm hooked!
I hope all of you will have a wonderful weekend ahead! Oh, and give
Strawberry Swing
by Coldplay a listen, won't you? It comes with such a dinky video, too. Just adorable and quirky. Happy Friday, beautifuls!
♥