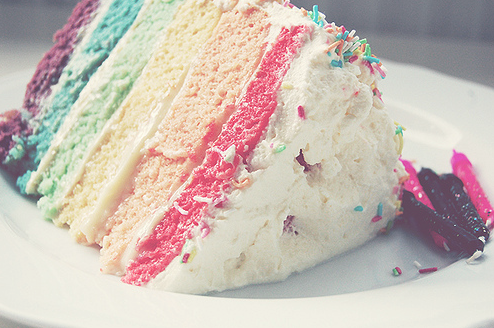 Catching...
up with all my novels. Never Let Me Go (Kazuo Ishiguro), Nineteen Eighty Four (George Orwell) and Catcher in the Rye (J.D. Salinger) being the top three on my reading list.
Bracing...
myself for England's wintery cold. Back when it was winter in Aussie, I was basically freezing to death when it was 8 degrees at night (mainly 'cos I don't have a heater in my house haha). Now in London it's 8 degrees in the afternoon and goes all the way to negative at night. I love the cold, but... help.
Willing...
myself to quickly recover from the flu so I won't die from the cold (as above). Praise God my high fever has already gone down completely. Woot!
Celebrating...
my twenty-first birthday in London! My parents' present to me - I'm so incredibly grateful and excited! Will be spending two weeks there. Mostly, I just cannot believe I'm turning 21. Oh my. I still remember how I used to think this birthday was so far away.
Feeling...
nostalgic and sentimental as we gear up to send
Eka
off this Friday. He's heading to New Jersey, USA to pursue his dreams of becoming an architect - and I know he'll be an amazing one. But this is what I dislike most about growing up, parting ways until we meet again.
Loving...
all the little dates and time I've been spending with the Boyfriend. We always say we're actually one of those nauseating lovey dovey couples that we love to hate! Hee. For example, I used to roll my eyes at couples who sit next to each other as opposed to opposite each other when dining outside. I mean, can't you sit apart for just the span of one meal?! But just the other day when the Boyfriend slid into the booth next to me just so we could be close, we both went, "Oh noez, we're one of those couples now." Hahaha guilty as charged. We understand now. It's hard to keep us apart when you're so in love! ;)
Hope you've been having a fantastic 2011 so far!
xx
adorable photo found
here