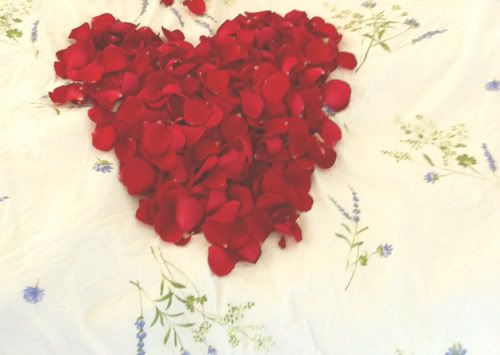 "Do not be anxious about anything, but in every situation, by prayer and petition, with thanksgiving, present your requests to God. And the peace of God, which transcends all understanding, will guard your hearts and your minds in Christ Jesus." -Philippians 4:6-7
♥
♥
♥
This verse holds so much truth and has brought me through many seasons of life. I don't think I could ever go through life without God's peace or hope that has just proven incredibly real countless of times. I've been so very busy but am also just really enjoying His happy presence as He guides me through a new season in my life.
I promised myself that I'd go out and try heaps of different things this semester, while continuing to fight for (and not just follow) my dreams...
photo story: this was part of a little surprise Boyfriend
had left for me
when I arrived back in Brisbane this earlier
this autumn.
Rose petals, because he knows how much I love them.